When considering the future of the internet and our interactions with each other online, the metaverse comes to mind.
After all, the metaverse is designed to enhance our interactions through a virtual world. There have already been concerts and fashion shows in the metaverse, and you can buy digital land in various metaverse worlds.
As the metaverse expands, there are opportunities to profit from the companies creating the infrastructure designed to support the metaverse. Here are some of the best metaverse stocks if you're looking for opportunities to invest in what's next.
Overview Of The Best Metaverse Stocks
Meta Platforms Inc (FB): The social media mega-giant has more than three billion users and a virtual reality platform. Plus, the company has been making huge investments in the metaverse and could come out ahead if the metaverse becomes popular.

Nvidia Corporation (NVDA): Participation in the metaverse requires access to power graphics cards. Nvidia is a well-known player in this space.

Roblox Corp (RBLX): The popular mobile game created by this corporation has a dedicated and growing user base and generates billions in revenue.

Unity Software Inc (U): Many in the metaverse use this software company to provide them with the ability to build 3D worlds.

Matterport, Inc (MTTR): This company digitizes what we see in the "real" world. It offers a spatial platform designed to translate items and environments in the built world into data rendered in 3D in a digital world. This type of design is likely to be important to the metaverse.

Autodesk, Inc (ADSK): A design company that is known for providing civil engineering software. It's the maker of AutoCAD and could be a major player in the metaverse.

QUALCOMM (QCOM): This old-school company has invested in the metaverse for over a decade and creates platforms designed to support virtual and augmented reality devices. The company is also partnering with Meta.

Take-Two Interactive (TTWO): A leader in the interactive gaming and entertainment space, one of its labels, Rockstar Games, is responsible for the popular Grand Theft Auto franchise. They are known for in-app transactions and are interested in getting involved with the metaverse.

Adobe Inc (ADBE): Already ubiquitous throughout the internet, this business suite is ready for the metaverse and could provide business services to companies involved in the metaverse.

Coinbase (COIN): If the metaverse takes off, support for cryptocurrencies is necessary, and this company, with an exchange and wallet, along with other supports, could benefit.
1. Meta Platforms Inc (FB)
Even though Meta has been struggling in recent months, thanks to earnings misses and concerns about how much money goes into the metaverse, the company is still poised to do well — if the metaverse catches on.
Because Meta owns virtual reality giant Oculus and is hanging its hopes on artificial intelligence, it could very well break out if the metaverse becomes more widely adopted. Founder and CEO Mark Zuckerberg is going all-in on the metaverse and could potentially drive its future.
2. Nvidia Corporation (NVDA)
Like many other tech-related companies, Nvidia has been missing its earnings estimates. However, if the metaverse does reach its potential, the graphics maker could do very well. In 2021, the company saw a spike as more people ordered Nvidia products to mine cryptocurrency.
It's not just crypto mining where Nvidia can shine, though. High-end graphics are necessary for a functioning and successful metaverse, and many of the devices that build and access the metaverse use the graphics processing units (GPUs) produced by Nvidia. Now that NVDA has dropped from its highs in 2021, it could be a decent time to get a bargain.
3. Roblox Corp (RBLX)
Even though the third quarter earnings report in 2022 was less impressive than the second quarter, the mobile gaming app still brought in more than $517 million in revenue. Active daily users are up 24% year-over-year as well.
In-app purchases are part of the bread and butter of Roblox, and a dedicated user base could make this company a good choice as it shifts users into the metaverse.
4. Unity Software Inc (U)
With revenue up 13% year-over-year, Unity is looking to provide continued infrastructure for the metaverse. Additionally, the company merged with ironSource, which is known for its tools that help build gaming experiences. As a result, Unity could be poised to be a major player in the metaverse. Its stock is still very affordable, at just over $30 a share, making it a potential bargain, especially if the metaverse takes off and Unity products and tools become increasingly sought after.
5. Matterport, Inc (MTTR)
Understanding spatial relationships is vital when building the metaverse. Matterport has made a business of translating the built environment of the "real" world into digital spaces.
Matterport isn't a major player, but it could be in the future. Its Q3 results in 2022 exceed expectations, and it has a growing subscriber base. It's included in several hedge funds and is a potential growth stock. With its price below $4, it can be a potential play for those who believe that its expansion into North America and its acquisition of a real estate marketing company could lead to bigger profits later.
6. Autodesk, Inc (ADSK)
As one of the most popular civil engineering and architectural platforms, Autodesk has an established name and continues to see revenue growth. In Q2 of 2022, the company saw a revenue increase of 17%. Operating revenue increased to $242 million during Q2, representing an increase of almost $100 million over the same period in 2021.
With its reputation, and the need for good software to create built environments in the metaverse, this company has potential for the future, especially if more companies need access to the software to create metaverse environments.
7. QUALCOMM (QCOM)
Like many other stocks, QCOM is down on the year. However, it's a long-term play that has seen good results. Over the last five years, this player in the telecommunications and technology infrastructure space has seen its stock price grow more than 83%.
The company owns many patents in the mobile space, making it a player that could support the metaverse and the devices that allow people to access the metaverse. The company is sitting on more than $44 billion in revenues in 2022. Its Snapdragon platform is designed to support both augmented and virtual reality experiences in the metaverse.
8. Take-Two Interactive (TTWO)
Performance has been in line with expectations, for the most part. But what makes Take-Two Interactive an interesting metaverse play is the popularity of its games. The extremely popular Grand Theft Auto franchise is released under the Rockstar Games label and performs well.
The idea of the company moving into the metaverse as a way to make its gaming more immersive could be a driver for the metaverse in the future.
9. Adobe Inc (ADBE)
The business suite and software company reported record earnings in Q3 of 2022. The company is growing in the area of digital media and has the potential to provide the underpinnings of business and other infrastructure for the metaverse. The subscription model also means that the company will likely see ongoing revenues, as customers must keep up with their subscriptions. If you think business will move into the metaverse, ADBE can be a good play.
10. Coinbase (COIN)
Crypto winter hasn't been kind to Coinbase, with 2022 revenue in quarter three down 44% compared to quarter two. However, even with revenues down overall, the company is pointing to its growth in the areas of subscriptions and services.
If the metaverse takes off and cryptocurrencies truly become part of the financial ecosystem in the metaverse, then an exchange like Coinbase will be necessary. It can help people exchange their dollars for crypto. Additionally, Coinbase offers other services and non-fungible tokens, which could potentially be part of the underpinnings of the metaverse going forward.
Bottom Line
We're not sure if the metaverse really will take off, but there's some promise. There's some excitement around the idea of the metaverse, and different companies are investing in the infrastructure and working to make it happen.
While you might not want to hang your entire portfolio strategy on the metaverse, devoting a portion of your investments to companies that could gain if the metaverse does take off could be a smart strategy. Carefully consider your own needs and financial situation as you consider different companies and make decisions about your portfolio.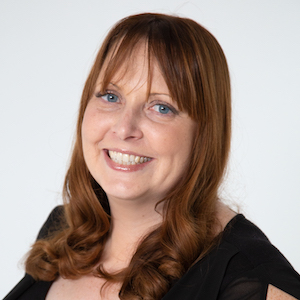 Miranda Marquit, MBA, has been covering personal finance, investing and business topics for more than 15 years, and covering crypto topics for more than 10 years. She has contributed to numerous outlets, including NPR, Marketwatch, U.S. News & World Report and HuffPost. She is an avid podcaster, co-hosting the podcast at Money Talks News. Miranda lives in Idaho, where she enjoys spending time with her son playing board games, travel and the outdoors.