If you're looking for short-term yield on crypto, one option is Circle Yield. This product is from the global finance company Circle, which provides payment processing services built on blockchain technology.
The Circle Yield product is designed for those who want to earn a yield — similar to a certificate of deposit (CD) on short-term assets. Let's take a look at this product so you can decide whether it makes sense for you.
Pros & Cons
Who Is Circle?
Founded in 2013 by Jeremy Allaire and Sean Neville, Circle is a payment platform designed to allow people to send and receive money quickly and easily. Circle is designed to instantly convert U.S. dollars into USDC for use in a variety of crypto transactions. Circle is built on USDC, one of the more widely-used stablecoins.
Additionally, Circle provides liquidity to crypto capital markets by lending money to institutional players. Circle offers a variety of other products. The Circle Yield product provides a way for those with Circle accounts to put their "idle" funds to work.
It's important to note that, in 2021, Circle filed a notice that it's under investigation by the Securities and Exchange Commission (SEC). The SEC is looking for its regulatory footing, and that includes looking into companies built on stablecoins. However, the fact that Circle only offers its Yield product to accredited investors might hold the SEC off.
Circle is also planning to go public as part of a SPAC deal in a merger with Concord Acquisition Group. The deal is expected to complete sometime in late 2022 or early 2023.
How Does Circle Yield Work?
In order to use Circle Yield, you must first open a Circle Account and have a minimum of $100,000 to allocate to Yield.
If you decide to use Yield, it operates somewhat similarly to a traditional CD, although the language is couched in lending terms. Basically, with Circle Yield, you loan your money to Circle. Circle then uses the money to invest with its capital partners. These capital partners are in the business of crypto lending. Circle Yield says that your loan to them is collateralized with bitcoin held with BitGo.
You lock up your capital for between one and 12 months and receive a yield in return. Similar to traditional banks, you agree to let Circle use your capital, and they lend out the money to earn a return. You can choose to have your investment automatically renewed at the end of its term, allowing you to keep the process going.
Interest is paid out in USDC, and Circle Yield doesn't allow you to withdraw your funds before the end of the term. When you decide to allocate money to Yield, it's there until the end of the one, three, six or 12-month term.
What Yield Can You Expect To Earn With Circle?
There are no fees to open a Circle Account, and you aren't charged fees to participate in Yield. However, if you're looking to see a big return like you might see with yield farming and crypto lending platforms, you're likely to be disappointed.
Circle Yield bills itself as a "safe" investment, similar to a CD. As a result, yields are relatively low. Yields are set by capital markets and demand. As of this writing, the yield on all terms in Circle Yield is 0.5%. That's lower than what you can get with a one-year CD at more traditional banks. Many CDs offer yields above 2.5% — with lower minimums.
How Does Circle Yield Compare?
This industry is evolving rapidly. Companies like Celsius and Voyager have experienced capital constraints and limitations. The regulatory environment is also in question, and it's unclear how these types of companies will fare in the future. Do your due diligence before moving forward and putting your money into any crypto investment.
There are other ways to earn money with your idle crypto beyond Circle Yield. Here are some of the other possibilities.
Aave: Tied to the AAVE cryptocurrency, this open-source platform requires a Web3 wallet and supports lending and borrowing in various markets, including avalanche, ethereum, and polygon. Yields on Aave are around 3.5% or more.

Coinbase Staking: With this major cryptocurrency exchange, some of your coins are automatically staked and earn you a return. Yields as of this writing are up to 5.75%. Read our full Coinbase review here.

CoinRabbit: Supporting more than 70 cryptocurrencies, this platform is designed for quick and easy lending of your crypto. You can earn up to 10% yield on your crypto loans.

Nexo: With Nexo's Earn program you can earn higher yields, depending on your loyalty level and whether you're staking NEXO coins to receive a bonus.
Additionally, right now, with inflation higher, more traditional options are offering relatively safe yields. Traditional CDs from banks and credit unions are offering higher yields, and I-bonds, which are considered some of the safest investments in the world, offer more than 9% currently.
How Do I Open An Account?
In order to open a Circle Yield account, you need to open a Circle Account. If you want a Yield account, that's your first step.
To access whether you qualify for the Yield product, you'll be taken to prescreening questions to ascertain that you're an accredited investor. If you can prove that you fit that description, you'll fill out an application for an account. You can also fill out a contact form to connect with the sales team to find out more about Yield and determine whether it makes sense for you.
When you're approved for an account, you can move your assets into your account. You must allocate at least $100,000 to Yield in order to use that product and earn the yield.
Is Circle Safe?
Circle Yield uses bitcoin, held with a third party, as its collateral. This is designed to secure the loan you make to Circle. The company says it has a commitment to transparency and trust. However, there have been some complaints about transparency in the past.
Additionally, you might be wary of the decision to go public through a SPAC rather than meeting listing requirements.
Finally, don't forget about the regulatory environment and the SEC investigation.
Circle Customer Service
Trustpilot reviews are overwhelmingly "Bad" for Circle. Complaints about setting up a business account and the opaque process are common. Additionally, the inability to withdraw money when wanted was also cited by reviewers.
Is It Worth It?
For some institutional and accredited investors, Circle Yield might be worth it if you want to get involved in the decentralized finance capital markets space. However, for many "regular" investors, Circle Yield might not be the best choice. The yield is lower than you can get with traditional banking products and much lower than what you can get even by simply holding certain coins on a major cryptocurrency exchange.
The fact that you have to allocate so much to Yield can also increase your overall risk, especially if Circle fails in the future. Carefully consider your own goals and portfolio strategy before using this or any other cryptocurrency platform.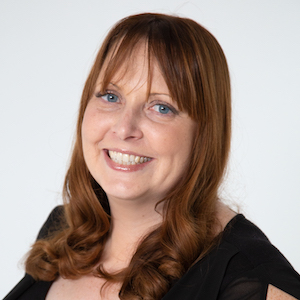 Miranda Marquit, MBA, has been covering personal finance, investing and business topics for more than 15 years, and covering crypto topics for more than 10 years. She has contributed to numerous outlets, including NPR, Marketwatch, U.S. News & World Report and HuffPost. She is an avid podcaster, co-hosting the podcast at Money Talks News. Miranda lives in Idaho, where she enjoys spending time with her son playing board games, travel and the outdoors.