One of the terms you might have heard thrown about recently is "DeFi."

It sounds cool and is often mentioned in relation to cryptocurrencies. However, DeFi is not the same as cryptocurrencies. In fact, DeFi is much more than crypto.

Let's take a look at this latest financial trend and what it could potentially mean for the future of finance.
What Is DeFi?
DeFi is shorthand for "decentralized finance." This is the concept of replacing the current financial system, which is centralized, with applications that cut out the middleman. It's an umbrella term for a variety of financial systems, applications, and transactions being built on the blockchain with the aim of disrupting current financial institutions.

For example, paying for a good or service with a credit card requires using a centralized payment processor. That payment processor can stop the payment if it wishes. With a decentralized payment system, on the other hand, you complete a direct exchange. You simply send a portion of a Bitcoin over the blockchain and the transaction is recorded in a public ledger.

Other financial transactions, including real estate, loans, and even insurance are all managed through centralized institutions. The idea of DeFi is to break these down, eliminate the intermediaries, and allow people to deal with each other directly.
How Does DeFi Work?
Basically, DeFi relies on blockchain technology — the public ledger technology that cryptocurrencies like Bitcoin and Ethereum use. However, rather than just using the blockchain as a transfer of value, DeFi applications are designed to facilitate various financial transactions.
Many DeFi applications make use of the Ethereum blockchain. Ethereum was built to accommodate apps (often called dapps) and smart contracts, making it possible to recreate many financial transactions — but without all the institutions gumming up the works.

Here are some of the common DeFi applications.
Smart Contracts
These are contracts, often built on the Ethereum blockchain and powered with ether, designed to be used directly between two parties. They can be executed when each side fulfills its terms.
For example, ownership of a home can be transferred as soon as the buyer sends the seller the appropriate amount of ether. Such applications can eliminate the need for traditional escrow and banks to complete some transactions.
Loans
Rather than going through a bank, there are DeFi apps designed to allow you to directly borrow from someone else. Algorithms set interest rates and there's no need for a credit check or even to reveal your identifying information.
Instead, if you want a loan, you offer a certain amount of ether for collateral and receive your funds. It's also possible to lend your own crypto assets to others and earn a return. Platforms like Compound are designed for lenders and borrowers to interact directly with each other.
Decentralized Exchanges
Even though exchanges like Coinbase and Gemini allow you to exchange crypto for crypto (or fiat money for crypto), they're still technically centralized.
But decentralized exchanges (known as DEXs) allow you to connect directly with others to exchange cryptocurrencies and even change fiat money for crypto.
You send your money to the exchange, and the exchange takes care of the transaction. With a DEX, you're connecting directly with someone else to complete the exchange.
Stablecoins
It's even possible to use stablecoins with some DeFi applications. Stablecoins are tied to some other asset outside the blockchain in order to manage price stability, making it easier to get consistent value out of a token. For example, there are stablecoins tied to the U.S. dollar and some tied to gold.
NFTs
Non-fungible tokens (NFTs) are also becoming increasingly popular. They can be used to track the provenance of a bottle of wine, or they can allow you to purchase digital art directly from a creator, rather than going through a gallery.
You can also use NFTs as proof of ownership of a collectible or asset you own in the "real world." Again, the use of NFTs as issued via smart contract could potentially eliminate the need for a host of intermediaries that manage various transactions.
How Can You Make Money From DeFi?
Many people like the idea of using DeFi as a way to make money.
Lend Your Crypto
You can lend out some of your tokens using DeFi apps and earn a return. One way to lend is to use wrapped Bitcoin (WBTC), which is a way of using Bitcoin on Ethereum. That way you can take advantage of any Bitcoin assets you might have in the Ethereum DeFi environment.
Stake Your Crypto
Another way to earn money from DeFi is to earn a yield by holding tokens used for different platforms and apps. For example, Tezos is building a blockchain that's designed to address some of the issues seen with Ethereum.
Tezos is meant to power smart contracts and uses a proof-of-stake model. With proof-of-stake, contract validators are selected (and receive compensation in tokens) based on their proportion of holdings. In order to attract users to Tezos, it's possible to earn a yield for holding onto tokens. If you keep and hold Tezos, you'll be rewarded with additional tokens on a regular basis.
Build Your Own Financial Products And Services
In many cases, DeFi apps can be snapped together to create new applications, services, and products. The blockchain is open source and many DeFi applications can be used for a variety of purposes. So an experienced person could potentially build their own products and services — and receive compensation from them.
Speculate Using Prediction Markets
There are markets that allow you to predict the outcome of various events. For example, you could try to pick the winner of the World Series or even elections and receive money based on your accuracy.
These prediction markets use smart contracts as fulfillment. This makes it possible for you to get involved with this type of gambling without the need to visit a sportsbook or other centralized prediction market. Just know that dabbling in DeFi prediction markets is a highly risky way to try to make money.
How Does Cryptocurrency Fit Into DeFi?
As you have probably guessed by now, cryptocurrency is part of the DeFi environment in that it's what powers many of these transactions. Crypto tokens are used on various blockchains to complete transactions.
If you want to use the Ethereum blockchain to power a dapp, you need to use Ethereum's native token, ether (ETH), to power the transaction. There are other tokens that use Ethereum's blockchain as well. So in some cases, you might need to first convert a token to ETH in order to move forward.

Cryptocurrencies are also used in DeFi by those who want to power their transactions without fiat currencies. For example, if you have Bitcoin and want to participate in the Ethereum blockchain to access smart contracts and lending, you can use wrapped Bitcoin to make it happen.

Basically, if you want to participate in DeFi, you usually need cryptocurrency to make it happen, even if it's a stablecoin tied to a fiat currency.
Should You Get Involved With DeFi?
Proponents of DeFi and the use of crypto expect that decentralized finance is the wave of the future. If you believe that, getting involved early on could be profitable later. However, DeFi is a relatively new concept. And it's unclear if it will catch on in the mainstream.
Additionally, some in the current financial system are incorporating blockchain technology in their own processes. For example, J.P. Morgan is using blockchain technology for some of its transactions in an effort to speed up the process.

On top of that, some countries are looking into issuing their own digital tokens to represent fiat currency in the blockchain ecosystem. China has been testing out its own digital yuan in preparation for eventually rolling it out across the country. And the U.S. Federal Reserve is expected to release a paper on the possibility of a digital dollar soon.

If so many institutions can take advantage of these blockchain technologies, the idea of decentralized finance might never be widely adopted. What's the point when current systems are providing faster and cheaper transactions using the same technology?

Whatever happens in the future, it's up to you to determine if investing in decentralized finance makes sense for you right now. Carefully review your own situation and consider consulting with a knowledgeable financial professional before you risk your money on DeFi.

Disclosure: The author owns Bitcoin, Ethereum, and Tezos.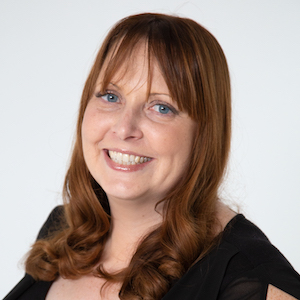 Miranda Marquit, MBA, has been covering personal finance, investing and business topics for more than 15 years, and covering crypto topics for more than 10 years. She has contributed to numerous outlets, including NPR, Marketwatch, U.S. News & World Report and HuffPost. She is an avid podcaster, co-hosting the podcast at Money Talks News. Miranda lives in Idaho, where she enjoys spending time with her son playing board games, travel and the outdoors.