One of the biggest crypto trends of 2021 was the explosion of non-fungible tokens (NFTs). However, these types of tokens haven't been considered compatible with the Bitcoin blockchain.
Until now... Sort of...
Let's take a look at Bitcoin NFTs, which are basically a new protocol launched in January 2023.
What are Bitcoin NFTs?
Bitcoin NFTs are part of the blockchain using a protocol that's being called Ordinals. The creation of Ordinals grew out of the 2021 Bitcoin Taproot upgrade. The idea behind the upgrade was to allow smart contracts on the Bitcoin blockchain, which can lead to NFTs.
Ordinals consist of number imprinted on a single satoshi. A satoshi is the smallest unit of Bitcoin. So, basically, a Bitcoin NFT is a single satoshi imprinted with its own unique characteristics. This can make them collectible and trackable, as well as ingraining them with video, text or image.
It's important to note that the transactions involving Ordinals are part of the permanent blockchain. Assets are assigned to the individual satoshi using a process called inscription, which is native to the Bitcoin blockchain.
Unlike "traditional" NFTs, where the actual digital asset is stored off-chain, Ordinals are Bitcoin native digital artifacts.
Viewing Bitcoin NFTs
In order to view the data inscribed on a satoshi that is acting as a Bitcoin NFT, you need a wallet or online explorer that's compatible with the Ordinals protocol. For example, the Sparrow and Ord wallets can do this job. The Hiro: Ordinals explorer can also help you view Bitcoin NFTs and sort them based on satoshi number, block, address or inscription ID. There are other online explorers that can let you see the latest inscriptions.
If you expect to receive Bitcoin NFTs, getting a wallet like Sparrow can make sense because it is only set to receive. You won't inadvertently send one of NFTs as payment in a transaction. However, Sparrow won't allow you to create Bitcoin NFTs.
Creating Bitcoin NFTs
To create a Bitcoin NFT, you basically inscribe a satoshi with data. Some wallets, like Ord, allow you to do this, as long as you meet the requirements. For example, Ord wallet requires that you run a full node if you plan to inscribe satoshis as NFTs.
Another consideration when creating Bitcoin NFTs in a wallet is making sure that you "freeze" them. This keeps them separate in your wallet from bitcoins or satoshis you plan to spend as part of other transactions or to pay transaction fees.
You can also create a Bitcoin NFT using online tools, like Gamma or Ordinalsbot.com.
No matter how you inscribe the satoshi you plan to use as an NFT, it's important to note that this is going to be a transaction. You will essentially mint the NFT, and then send it to a compatible address. So you will need to pay a transaction fee. Setting up your receiving address ahead of time is a good idea. To make this work, you need a Taproot or Ordinals-compatible address.
Make sure you have the right wallet available and double-check the address. Once the satoshi is inscribed with the data you provide, it will be sent to the address you provided. Depending on whether you're willing to pay a higher transaction fee to speed things up, this can take hours or even days.
Buying and Selling Bitcoin NFTs
Before you start, make sure you're set up with a wallet that's compatible with the Ordinals protocol. This can't be overstated. You need to make sure that whatever you're using to send and receive inscribed satoshis is compatible with Ordinals. Otherwise, you won't be able to properly view and segregate your NFTs.
Some marketplaces already offer the ability to buy and sell Bitcoin NFTs. However, one of the main places to go is the Bitcoin Ordinals Discord. It's important to note that, so far, these marketplaces are mostly peer-to-peer. You need to be on the watch for scams.
Bitcoin Ordinals vs. Regular NFTs
There are some very real differences between Ordinals and what we've seen as NFTs in the past. While Ordinals are also classed as NFTs, there are important differences to keep in mind as you move forward.
Storage: Often, traditional NFTs are stored off-chain. While some can be stored on-chain, many are off-chain, with a link pointing to the file's storage location. As a result, the NFT could potentially be lost. Ordinals are native to the Bitcoin blockchain. These are inscribed satoshis, which can't be lost. You at least know the address to which the Bitcoin NFT was sent, even if it's in cold storage.

Mutability: Depending on how the NFT was minted, a traditional NFT can be deleted or changed. A traditional NFT essentially represents a smart contract, which can be altered or deleted by the contract owner. It's possible to create immutable traditional NFTs, but some complex technical knowledge is required. Ordinals are truly immutable. The satoshi is uniquely inscribed and carries Bitcoin's immutability trait with it.

Minting Process: Traditional NFTs are minted as new tokens. Bitcoin Ordinals work by inscribing the data directly onto the smallest unit of bitcoin, the satoshi, on the blockchain. The idea is that Bitcoin NFTs won't change the cap on how many bitcoins will ever be minted.
Concerns About Bitcoin NFTs
As you might expect, there are concerns about how Bitcoin NFTs could potentially impact how the Bitcoin blockchain functions.
The Taproot upgrade, which allows for some decentralized finance (DeFi) actions, also opened the door for NFTs. However, this means that more space is being taken up by the data inscribed on the satoshis to create NFTs.
Bitcoin's blockchain is characterized by limited block sizes and certain structural traits. As a result, this inscribed data takes up additional space — space that could be used for financial transaction data. There are concerns that this could slow down confirmation times on the Bitcoin blockchain.
On top of that this changes the overall fungibility of bitcoins. The idea of bitcoin as digital money is that its fungible. A bitcoin is a bitcoin, just like a dollar is a dollar. For the most part, a satoshi is a satoshi, just like a penny is a penny. Inscribing a satoshi with special data that turns it into an NFT means that a satoshi isn't just a satoshi. Some satoshis are unique, similar to how a collectible silver coin is different from a dollar coin that you could spend in the store as legal tender.
This is one of the reasons that "coin control" is needed if you get a wallet that can handle Ordinals, or you need to store them separately in a wallet that only receives. You need to make sure your inscribed satoshis, your Ordinals, are kept out of the main "population" of your other bitcoins.
Since its inception in 2009, Bitcoin has been seen as a truly digital currency. It was designed as a medium of exchange. Even as it began to be seen as a digital store of value in recent years, it was still also seen as money. There are concerns that this could affect Bitcoin's ability to be seen primarily as a medium of exchange.
Finally, there are concerns about costs. Ordinals have necessitated bigger block sizes, finally hitting the 4 MB size. This could lead to the need for higher transaction costs overall as it would increase the costs of running a full node due to changes in requirements.
Bottom Line
Thanks to the Taproot upgrade and the Ordinals protocol, it's now possible to effectively have NFTs on the Bitcoin blockchain. However, it's important to understand how Ordinals are different from traditional NFTs and consider how this shift could potentially impact Bitcoin in the future.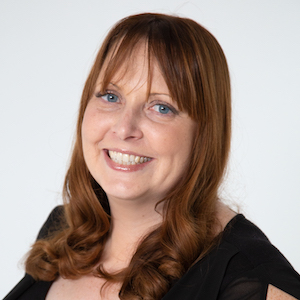 Miranda Marquit, MBA, has been covering personal finance, investing and business topics for more than 15 years, and covering crypto topics for more than 10 years. She has contributed to numerous outlets, including NPR, Marketwatch, U.S. News & World Report and HuffPost. She is an avid podcaster, co-hosting the podcast at Money Talks News. Miranda lives in Idaho, where she enjoys spending time with her son playing board games, travel and the outdoors.