When you buy a piece of NFT art, you likely want to share it. It's true you can get a special frame on Twitter and other social media websites and display your NFT as your avatar. Plus, there are digital galleries online, including in metaverse worlds like Decentraland and The Sandbox.
But what if you want to display your NFT in the "real" world? The good news is that there are plenty of options when it comes to showing off your NFT art. Here's what you need to know.
Displaying Your Static NFT Image
If you have a still image as an NFT, displaying it is fairly straightforward. You can have it printed and then display it.
However, chances are you want something a little classier than simply printing out your NFT on your home's printer.
The good news is that there are different ways to get a high-quality image of your NFT.
Canvas Artwork
Various companies can take any high-resolution image and print it out on canvas or high-quality, heavy paper.
If you print it out on canvas, there are companies like Canvaspop that start at under $100, depending on your chosen size and style. You can add edges or a frame or get a photo-wrapped finish. Once your NFT art piece is finished, it's shipped to you, and you can display it as you would any other picture in your home.
On top of that, you can also include information to verify your ownership. Print a small QR code to display with your NFT art. That way, others can scan it to see the provenance, and you can prove that you're the true owner.
Another option is to work with a company like Solid. This brand (and others like it) specializes in NFT art prints. You can get help figuring out what works best for your NFT, and they do the rest, including framing and managing the texture. You simply pay, and they deliver a physical copy of your NFT right to your doorstep.
Digital Photo Frame
It's also possible to display your static image in a digital frame. These digital photo frames are designed to look like picture frames for photos, but they include a rotating display. Just as your mom can scan images from your childhood and load them into the frame, you can include your digital art.
High-quality frames, like Dragon Touch, might also include the ability to display short videos. They often have WiFi connectivity and allow you to display tens of thousands of images. A high-end frame like Dragon Touch might run around $150, but you can find more economical frames for less than $50. The display might not be as attractive with a lower-cost frame, however.
Plus, with a digital photo frame, you can display multiple NFTs on rotation. If you have a collection, it's easy to cycle through your prized pieces, allowing others to easily see what you have.
Displaying Your Video Or GIF NFTs
While printing out a static NFT image is fairly simple, figuring out how to display a video or GIF NFT — especially one with sound — in the real world can be more difficult.
The good news is that there are ways to do this as well.
Digital NFT Frames
Using a digital NFT frame is probably the best way to ensure the highest quality display for an NFT. You can use these frames with static image NFTs, as well as video or GIF NFTs. Digital frames are specifically designed with NFT display in mind. As a result, you're likely to have plenty of features that allow you to ensure that everything about the display is professional and attractive.
If you're looking for NFT frame sellers, here are some good options:
Tokenframe
In addition to providing an anti-glare display, these frames also include stereo speakers. That way, if you have music as part of your NFT, it's possible to hear it. You can also get an auto-rotate function to move through different NFTs. It's also possible to display the QR codes, validating your ownership.
Finally, Tokenframe allows you to control the display from your smartphone, making it easy to switch things up.
Infinite Objects
Infinite Objects specializes in video NFTs. These frames can be customized, so you can choose what works for you. You can find frames that cost less than $100 and more than $400. There are frames that can run your video for 24 hours.
These are powered by electricity, so you don't have to worry about the batteries running out. Just upload your video NFT to the website, choose your frame and Infinite Objects does the rest. Plus, they work with NBA Top Shots to provide a certificate of authenticity.
Atomic Form Wave
Offered by the company Atomic Form, this company offers a 4K NFT display. It was even recognized with an innovation award at the CES show in 2022. With this frame, you connect your crypto wallet to the display, and it is verified on the blockchain before it's sent to the frame. This high-definition display shows what can happen when a Web3 company uses the blockchain to verify and display your NFTs. There's no need to have it pre-loaded; you simply pull it out of your wallet. It's also possible to share and manage your NFT using Atomic Form. You and your friends can even lend each other NFTs for display.
Meural Canvas
This is a frame offered by Netgear. In addition to displaying your NFT art, you can also include other pictures. You can put your NFTs in with your other treasured memories. You can get this canvas-looking frame in a variety of sizes, including large sizes to hang on your wall.
It's possible to connect your crypto wallet to Meural Canvas, allowing you to pull up your NFTs for display immediately. You can control the display from your smartphone, making it easy to manage. This includes creating "playlists" of different memories and NFTs and even allowing friends and family members to contribute to the display.
Qonos
This digital frame is meant for NFTs and designed with NFT art in mind. As with some of the other frames, it's possible to connect your crypto wallet and display your NFT directly in the frame, rather than having a copy of the video or GIF displayed.
Qonos also has a library of digital art you can access, along with the ability to find curated playlists. The actual artist or owner is displayed along with the artwork from the library, though, so you can't pretend like it's an NFT you own.
These are some of the most expensive frames on the market, however, costing almost $1,000.
Smart TV Display
Another option is to use your smart TV to display your NFT. Some smart TVs come with an "art mode." These are designed to allow you to upload your own pictures and other artwork and turn your TV into a wall picture. When you aren't watching TV, you can set it to display mode and show your NFT.
As with other types of displays, you can have your QR code on display as well so that visitors can scan it and see that you truly do own the NFT and have a right to display it.
Using an NFT frame is a good way to get a high-quality display since they're designed specifically for digital art. However, if you aren't ready to spend money on a digital frame, your smart TV might do in a pinch until you're ready to take the plunge.
Bottom Line
If you want to display your NFTs in the real world, there are a number of options, ranging in affordability. The least expensive approach is to buy some photo paper and simply print out your static image from your home printer. Buy a frame from a local store, and you have a display.
However, if you want a display designed to show off your NFT in more detail, you might want to spend the money on a canvas display or to buy an NFT frame. With the right digital frame, you can cycle through your entire collection, with each NFT — image, video or GIF — displayed at its maximum attractiveness.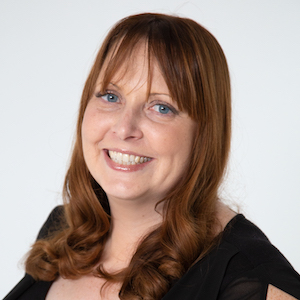 Miranda Marquit, MBA, has been covering personal finance, investing and business topics for more than 15 years, and covering crypto topics for more than 10 years. She has contributed to numerous outlets, including NPR, Marketwatch, U.S. News & World Report and HuffPost. She is an avid podcaster, co-hosting the podcast at Money Talks News. Miranda lives in Idaho, where she enjoys spending time with her son playing board games, travel and the outdoors.