Even though non-fungible tokens (NFTs) have been around for several years, this digital asset class gained a lot of popularity in the last year.

The idea of buying NFTs like CryptoPunks and Bored Apes piqued the interest of crypto enthusiasts and major companies like Visa alike. Nowadays, many NFT owners are even using their NFTs as profile pics, sometimes referred to as PFP NFTs.

Using some NFTs — especially those that look like they could be profile pics — on a social media profile serves as a sort of calling card. Let's take a closer look at some of the reasons that people are using NFTs as profile pics, as well as how you can show off your own NFTs.
Reasons Some People Use NFTs as Profile Pics
Unlike regular crypto investing, NFTs have a bit more flair to them. With your NFT, you showcase digital ownership of something that matters to you. So, unsurprisingly, NFT advocates and collectors are eager to use NFTs as profile pictures on various social media platforms.
Here are some of the reasons behind the recent NFT profile pic craze.
Identify As A Member Of A Community
One of the biggest reasons is to have a calling card for community membership. By using your NFT as a profile pic, you let others know that you are members of a shared community.

Your community membership can be reflected as a general NFT enthusiast or as the supporter of a specific project.

If you want others to know you're a member of the NFT community, posting your VeeFriend or Bored Ape as a profile pic can let others know that you like NFTs and that you're interested in blockchain technology.
In short, it's a way to identify yourself to others and potentially widen your circle of people with similar interests.
Similarly, using an NFT as a profile pic can also help you find people that support the same project as you. If you like the values behind the World of Women project, you might want to get an NFT from that project — and then use it as your profile pic.

This approach provides support for development and offers a way for you to connect with others who share your values, as evidenced by their support of the same project.
Status Symbol
In some cases, using an NFT as a profile pic can be a status symbol.

If you're an early adopter of a project and you have an NFT as a result, that comes with its own cachet. You can show off your cred with an NFT, letting others know you're cool enough to have got in on the trend before it was cool.

However, there's another aspect to the status symbol of using an NFT for a profile pic. Many of the most well-known and recognized NFTs are very expensive.
For example, Visa spent more than $150,000 on a CryptoPunk — and then used it as a profile pic. If you have hundreds of thousands of dollars to be able to buy an expensive NFT, displaying it as your profile pic can be something of a flex.
It's worth noting that this is a way to show off "designer" duds virtually.
Rather than having a flashy car to drive around town, you have an expensive Bored Ape with rare characteristics. This can raise your stock with other NFT owners, as well as impress others in the blockchain community.
It's Just Fun
For some hobbyists, having an NFT as a profile pic is done for pure fun.
There are hundreds of NFT projects, and it's possible to get some of NFTs for a small price. Some NFT projects are also memes, and so having one as your profile photo is basically a running joke.

It's even possible to mint your own NFT and then use it as a profile pic. If that's something you think would be fun, you can use a site like OpenSea or Rarible to create an NFT and then use it on social media.
Do You Have To Own An NFT To Use It As A Profile Picture?
Even if you don't own an NFT, it's still possible to use one as a profile pic. For example, you could take a screenshot of an NFT and then upload that screenshot as a profile pic.

Screenshotting an NFT and using it as if you own it might seem "cool" on social media and like you're following this recent trend.
However, if someone finds out you're displaying an NFT you don't own as a profile pic, they could potentially call you out and then you'd be seen as a fraud.

In general, it's considered poor form to use an image of an NFT you don't actually own as your profile pic. For most enthusiasts, the whole point is that you have ownership of the NFT you're using as your avatar.
Twitter NFT Profile Pics - What's The Hype About?
For the time being, Twitter is one of the most popular places to share information about blockchain technology, cryptocurrency exchanges, and exciting decentralized finance (DeFi) opportunities.
Crypto Twitter also extends to NFTs and showing off your NFT collection. While it's possible to use your NFT as a profile pic on other platforms, Twitter is one of the most popular places to do so and also lets users verify ownership of their NFTs.
This verification process is what makes NFT profile pics on Twitter so popular.
Profile pics that are NFTs have a hexagon around the profile pic. This is an indication that you are, in fact, the owner of the NFT — and haven't just taken a screenshot and are using the image as a picture.
How To Create An NFT Twitter Profile Picture
Before you get started, realize that Twitter needs to connect to your crypto wallet containing the NFT.
Other requirements for displaying an NFT as your profile pic include:
Static image NFT (no video NFTs)
Ethereum blockchain NFTs
Twitter Blue subscription
An iPhone
Access to a mobile crypto wallet on your phone
Twitter Blue is Twitter's new subscription that's available in the United States, Canada, Australia, and New Zealand. Currently, it costs $2.99 per month in the United States.
And right now, Android users can't add Twitter NFT profile pictures, so this option is just for Apple users.
But if you meet these requirements and are willing to pay for Twitter Blue, adding a NFT Twitter profile pic is very straightforward.
Go To Twitter On iOS
Open Twitter on your iPhone to start the process. Once there, go to your profile and select edit. You can tap on your profile picture and you will be given the option to Choose NFT or Upload photo. Tap on Choose NFT.

Note that even if you aren't a Twitter Blue subscriber, you might still see the option to Choose NFT.
In this case, once you go to connect your crypto wallet, you'll see a message telling you to subscribe to Twitter Blue. You won't actually be able to complete the process unless you sign up for the subscription.
Connect Your Crypto Wallet
Once your Twitter Blue subscription status is confirmed, you can connect your crypto wallet to your Twitter account. There's a list of supported wallets, including:
Argent
Ledger Live
MetaMask
Unfortunately, Solana NFTs aren't compatible at this time, so you need an Ethereum-based NFT. And as mentioned, you currently need an iPhone to add a Twitter NFT profile picture.
Verify Your Crypto Wallet
Next, Twitter will send a verification transaction to your wallet. You'll see a request to sign a transaction to prove that you actually own the wallet and control its private keys. You can scan the provided QR code or you can just approve it inside your wallet.
Twitter Blue actually has a great video that walks through how to add your NFT as your Twitter Profile picture.
Just ensure your NFT of choice is in the right wallet you're connecting so you can actually make it your profile photo.
Select Your NFT Profile Picture
Now that Twitter knows you own the wallet — and the NFTs inside it — you can choose one to be your profile pic. You'll see which NFTs are supported as a profile pic and you can pick the one you want.
Once you make your choice, Twitter uses that NFT as your profile pic and places the hexagon around it, letting visitors to your Twitter profile see that you are the verified owner of the NFT you're using.
Frequently Asked Questions
Can I Use An NFT As A Profile Pic?
Right now, Twitter is leading the charge for using NFTs as your profile pictures on social media. But Facebook, Instagram, and Reddit are also experimenting with similar features.
Can I Screenshot Someone's NFT?
You can technically screenshot someone's NFT and even upload that image as your profile picture. However, platforms like Twitter connect to your wallet to verify NFT ownership, and if users tap on your NFT profile pic, they can learn more about your collection and confirm you actually own the NFT.
So, while you can theoretically make any NFT your profile photo, it's easy to spot if you don't actually own that NFT. And from a moral standpoint, it's wrong to pretend you have ownership of assets that aren't yours, even if the asset is digital.
The Bottom Line
As humans, we're always looking for ways to express ourselves. This desire for expression also includes how we present ourselves online.
And with NFTs, it's possible to show who you are digitally, and what you're interested in — including using NFTs as profile pics.
If you're interested in showing your crypto pride and you have an NFT, consider using it as a profile pic. Just note that if you want to be known as the verified owner of that NFT, you'll have to subscribe to Twitter Blue.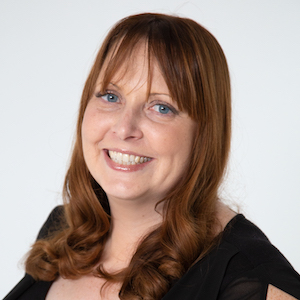 Miranda Marquit, MBA, has been covering personal finance, investing and business topics for more than 15 years, and covering crypto topics for more than 10 years. She has contributed to numerous outlets, including NPR, Marketwatch, U.S. News & World Report and HuffPost. She is an avid podcaster, co-hosting the podcast at Money Talks News. Miranda lives in Idaho, where she enjoys spending time with her son playing board games, travel and the outdoors.