When you think of who's buying non-fungible tokens (NFTs), an old-school financial giant like Visa probably doesn't come to mind. However, in August 2021 the payment processor bought an NFT known as CryptoPunk 7610 for what amounted to just about $150,000.

So, why did Visa buy a CryptoPunk? And what is a CryptoPunk anyway? Let's not forget that we also need to take a step back and try to figure out what it means when established financial institutions get interested in new assets.
What Is A CryptoPunk?
CryptoPunks are uniquely generated characters whose NFTs are available on the Ethereum blockchain. They were created by Larva Labs and there are only 10,000 of them in existence. They appear as pixelated images and have different characteristics.
At first, it was possible to claim a CryptoPunk for free. But today, with all of them claimed, you can only buy them on the marketplace.
The specific CryptoPunk acquired by Visa is known as CryptoPunk 7610. When Visa bought CryptoPunk 7610, the company paid 49.50 ETH for it, which was close to $150,000. The most recent bid on this CryptoPunk, which has been withdrawn, was 150 ether, which was worth a little more than $497,000 when the bid was made.

As of this writing, the lowest price of a CryptoPunk currently for sale is 89 ETH (a little more than $392,000). So far, according to Larva Labs, the total value of all sales of CryptoPunks amounts to $1.67 billion. When considering the U.S. dollar value of NFTs like CryptoPunks, though, it's important to note that there is volatility in cryptocurrencies. So as the value of ether (or whatever cryptocurrency token is being used) fluctuates relative to the dollar, so, too, does the dollar value of the NFT.
Why Did Visa Buy A CryptoPunk?
After making the purchase, Visa published a blog post explaining why the company decided to get into the NFT space by spending nearly $150,000 on proof that they own a piece of digital art.
Here are some of the ideas and insights from Cuy Sheffield, who is Visa's Head of Crypto.
Unique Nature Of NFTs
Anyone who's spent any amount of time on the internet is aware that digital material is easy to copy. In fact, I could simply screen shot CryptoPunk 7610 and look at it whenever I want. However, that's not the same thing as proving ownership of the original piece of digital art. And that's where NFTs come into play.

An NFT offers a way to actually verify the true ownership of a digital asset. The information about the asset, along with the transactions involved with buying and selling the asset, are stored on the blockchain and publicly accessible.
NFTs Have The Potential To Be Used In The Future
Sheffield thinks that there's potential for NFTs in various areas of culture and business. In fact, even though CryptoPunks represent the artistic and cultural side of crypto assets, there are concrete business cases for NFTs. In fact, NFTs are part of the decentralized finance (DeFi) space, which focuses on getting rid of intermediaries in financial transactions.

For example, you could potentially use an NFT to prove your ownership of a piece of real estate instead of a paper deed. Some winemakers are already using NFTs to track high-end bottles. There are also various uses in terms of supply chain management, and even for event ticket sales. With the help of NFTs, you could potentially cut back on the instance of ticket scams often associated with some sporting and entertainment events.
Engagement
Sheffield also cites the idea of engagement directly with fans and customers. For example, an NFT could allow artists to sell directly to their followers. Additionally, performers could potentially include backstage passes to the next show in an NFT of their album art. Sheffield looks at NFTs as a way to potentially encourage business engagement beyond just a transaction.
Making Money On NFT Transactions
Visa isn't blind to the potential to make money on NFT transactions. Sheffield points out that there was about $1 billion in NFT payment volume on OpenSea in August 2021 alone. He compares that to the fact that all of 2020 saw a volume below $100 million.

As one of the main payment processors in the world, it's no surprise that Visa would want to figure out how it can participate in a market that's growing at a rapid rate. The idea is to get a feel how NFT transactions work. With this knowledge, Visa can help its own customers understand blockchain transactions and the current significance of digital assets.

However, it's worth noting that, for Visa, spending $150,000 is a relatively low risk. The company makes billions of dollars a year, so this experiment is a drop in the bucket, regardless of whether it ends up profiting or losing on the investment.
Is This A Sign That Crypto Is Becoming Mainstream?
In addition to its CryptoPunk purchase, Visa has connected to some blockchain networks and works with more than 50 crypto wallets to facilitate various transactions. Not only that, but Visa is also in the process of developing a way for cryptocurrency settlements to be used on card networks.

For some, the fact that major finance-related companies like Visa are interested in digital assets is a sign that we might be approaching a tipping point. Other financial services companies, like giant J.P. Morgan, are also using blockchain technology to facilitate bank-to-bank transfers around the world. In J.P. Morgan's case, it even has its own native token (JPM Coin) designed for use in its transactions.

Governments are looking to crypto too to see if they can make use of digital currencies. China issued a digital yuan recently. And even as the Securities and Exchange Commission continues to reject a Bitcoin ETF, the Federal Reserve is exploring the idea of a digital dollar, specifically issued under the auspices of the central bank.
Final Thoughts
Visa is looking at the digital assets space and trying to figure out how to be relevant in the space. Buying a CryptoPunk was one way to get practical insight into how such transactions work. We wouldn't be surprised to see other financial companies and governments conduct similar experiments with blockchain technology.
Whether NFTs, or a specific cryptocurrency, or a certain blockchain actually ends up becoming "standard" is something that we can't really predict. However, with so much interest in digital assets and DeFi, it should be no surprise that financial institutions, payment processors, and governments are taking a hard look.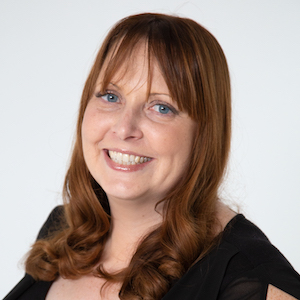 Miranda Marquit, MBA, has been covering personal finance, investing and business topics for more than 15 years, and covering crypto topics for more than 10 years. She has contributed to numerous outlets, including NPR, Marketwatch, U.S. News & World Report and HuffPost. She is an avid podcaster, co-hosting the podcast at Money Talks News. Miranda lives in Idaho, where she enjoys spending time with her son playing board games, travel and the outdoors.