Digital assets provide an opportunity to diversify your portfolio and potentially grow your wealth over time.

Unfortunately, like any asset class — especially a new asset class — there are scams. Whether you want to get involved with cryptocurrencies or non-fungible tokens (NFTs), it's important to be a little skeptical. Not everything is a good deal. In fact, according to the Federal Trade Commission (FTC), almost 7,000 people lost more than $80 million between October 2020 and March 2021 on crypto scams.

Below we list the most common crypto and NFT scams along with tips to help you avoid losing your money to a scammer.
Most Common Crypto And NFT Scams
Here are the crypto and NFT scams that fraudsters tend to use most often and the best ways to steer clear of them.
Requiring Payment Only In Cryptocurrency
Some transactions, like buying NFTs, can only be completed with cryptocurrency. What you have to watch out for, though, is someone selling non-digital goods and demanding that you pay in crypto.
In some cases, they might just be trying to hoard crypto as a way to capitalize on potential gains in the future. But it's also fairly easy for a scammer to take the money sent to their wallet, and then disappear — without sending you what you paid for.
---
Look for reputable online vendors that accept multiple forms of payment, including credit cards and PayPal. With both credit cards and PayPal, there are mechanisms in place to dispute charges and get your money back in the event of fraud.
Fake NFT Stores
Speaking of NFTs, one of the biggest scams to watch out for are fake NFT sites. These are marketplaces designed to look like reputable NFT sites like Rarible and OpenSea.

Often, fake NFT stores claim to have well-known NFTs, but the sale price is a fraction of what they'd cost on OpenSea or Rarible. Another issue with fake NFT stores is the prevalence of non-verified sellers.
---
If you're going to purchase NFTs, only do so on a well-known and legitimate NFT marketplace. Additionally, most legitimate marketplaces will list the properties of the NFT and have a contact address for the creator of the NFT, as well as verify well-known sellers and creators.
Rug Pull Scams
Rug pull scams are common in both the crypto and NFT worlds. In a rug pull scam, you're encouraged to invest in a project. Often it's with the idea of "getting in on the ground floor" or participating in something new and exciting. You put in the money, usually sending crypto, and over time hype builds up and the fake asset increases in price. However, once the fraudsters feel like the scam has run its course, they shut it down — and take all the money with them.

In the cryptocurrency world, the SQUID token scam is an example of a rug pull. People were buying a cryptocurrency called SQUID and playing a game based on the popular Netflix series Squid Game to receive more tokens. After rising to nearly $3,000 in price, SQUID collapsed after the developers took off with millions of dollars.

Evolved Apes represents one of the latest NFT scams. In this scam, people paid for specific NFTs of different apes. Then, the NFTs were supposed to be usable in an online game. However, instead of providing the game, the creator of the NFTs took off with the money. The original buyers do have the NFTs, but they aren't able to use them as they thought.
---
To avoid these types of scams, make sure that you can actually use the items as you expected. For example, you could buy SQUID and earn more through gameplay, but you weren't actually able to sell SQUID. With Evolved Apes, people were asked to invest in the project and get in on the ground floor, being promised a future return on a game that wasn't yet in existence.
Giveaway Scams
With a giveaway crypto or NFT scam, you're notified that you've won big. You might be told that you've won a particular cryptocurrency — perhaps a whole Bitcoin — or a valuable and rare NFT. These so-called giveaways are often set in motion through fake accounts on Discord or Twitter.

Perhaps you receive a message saying that you've won an asset. You get a link to a website that then asks you to connect your wallet so you can receive your prize. In addition to providing your wallet address, you're also asked for your seed phrase. Once you provide that seed phrase, the scammer can then access your wallet and clean out all the digital assets it contains.
---
Be skeptical of claims of giveaways from social media sites and Discord. Check to see how many followers a Discord server or Twitter account has before assuming that the account is legit.
Also, pay attention to whether you entered a giveaway. If you're being contacted out of nowhere, there's a good chance it's a scam. Finally, never provide your seed phrase to someone claiming to give you free crypto or NFTs.
Romance Scams
Romance scams are a tale as old as relationships, and they're only more prevalent since the advent of dating apps. The FTC report found that about 20% of the money lost on romance scams was in the form of cryptocurrency.

In general, these scams work when someone is in a long-distance and/or digital relationship. Often, the scams are somewhat long-term, with the fraudster keeping the mark on the hook for several months so that the relationship feels real.
At some point, the scammer asks the mark to send cryptocurrency to help meet some need. In some cases, the fraudster might claim they will sell the crypto to buy a plane ticket to visit you. Who wouldn't want to help their significant other? The crypto is sent, and it's gone forever.
---
Exercise caution when forming relationships with people you've never met in person, especially those you meet on dating apps. Many dating apps are full of fake profiles designed to draw you in. Especially be wary of someone who asks you for money, even if it's during an in-person meetup.
What About Exchanges Like Celsius, FTX, and Voyager?
The cryptocurrency exchanges Celsius, FTX, and Voyager all shut down due to not having enough assets to handle customer withdrawals. This happened for a simple reason - they didn't maintain enough reserves for their customer's money. Or in simple terms - they invested their customer's money and lost it.
Is this illegal? Sadly, it's not. It's what makes cryptocurrency so risky. However, it could be argued that the leadership of these companies didn't do enough due diligence. Fraud could also be possible, but it hasn't been proven at this time.
The bottom line is that keeping your assets on a centralized exchange always will pose this risk - you're trusting the exchange to keep your money safe. Instead, you should look at self-custody of your digital assets on a hardware wallet, and only using the exchange to transact when necessary.
How To Protect Your Digital Assets
There are so many scams out there, so it's important to understand how to protect your digital assets. Here are some ways that you can reduce the chance of your cryptocurrency tokens and NFTs being stolen:
Protect Your Keys
Be careful of where you give out your crypto wallet keys. In general, you want to control your keys so that others don't know them. Also, be careful about keeping your keys on your phone. For example, if you keep your keys on Evernote, someone could hack that and steal your keys.
The bottom line is NEVER TYPE YOUR PRIVATE KEYS ON A COMPUTER!
Use a hardware wallet like a Ledger to protect your keys.

Consider Using A Cold Wallet
Hot wallets are stored online and could be hacked. Cold wallets, though, aren't stored connected to the internet, so they can be safer.
Consider storing a small amount of your crypto in a hot wallet, where it can be easily used for transactions, but keep larger amounts in cold storage. That way, if you do fall prey to a scam and the fraudster gets access to the hot wallet, your losses are limited.
Related: Best Cryptocurrency Wallets (Software And Hardware Options)
Verify, Verify, Verify
Before you do any business with someone online, do your due diligence. Be careful about paying in crypto, and verify the provenance of NFTs before you buy them.
Crypto And NFT Scam Red Flags
When evaluating an "opportunity," be on the lookout for common red flags. Some of the crypto and NFT scams have warning signs that you're likely to see with other financial and investment scams:
If You've Been A Victim Of Fraud
Unfortunately, recovering your digital assets once you've sent them to a scammer or your digital wallet has been emptied is practically impossible. If you were scammed on a cryptocurrency exchange or NFT marketplace, report the fraud immediately.

You can report instances of fraud to the FTC and the U.S. Securities and Exchange Commission. And don't forget to file a report with local law enforcement.
Final Thoughts
There's a lot of investing potential in digital assets. However, thousands of crypto and NFT scams exist too that are each designed to separate you from your hard-earned money. Stay alert for the warning signs that an opportunity you're considering might not be all it's cracked up to be.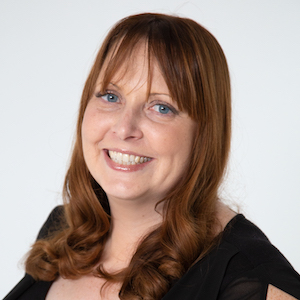 Miranda Marquit, MBA, has been covering personal finance, investing and business topics for more than 15 years, and covering crypto topics for more than 10 years. She has contributed to numerous outlets, including NPR, Marketwatch, U.S. News & World Report and HuffPost. She is an avid podcaster, co-hosting the podcast at Money Talks News. Miranda lives in Idaho, where she enjoys spending time with her son playing board games, travel and the outdoors.