The promise of cryptocurrency is a way to pay that is decentralized and not necessarily controlled by the government. While there are still debates over whether some cryptocurrencies are truly decentralized or what happens when governments start issuing their own digital coins, the reality is that it's possible to use your crypto to make purchases.
In fact, you can buy Tesla merch, make purchases at the Dallas Mavericks and even pay at some restaurants. El Salvador uses bitcoin as an official currency. But, just because someone accepts crypto, it doesn't mean it's easy to pay.
If you're looking for ways to pay with crypto, you have a few options. Here's what you need to know.
Easy Ways To Pay With Crypto
More and more, financial services providers are making it easier to pay with crypto. When I received my first bitcoin in 2011, trying to pay with Bitcoin (BTC) was difficult. You'd need to look at a special list of people and businesses who accepted it. And the process of using it was cumbersome.
Today, it's much easier to pay with cryptocurrency, no matter your situation. Here are some of the easiest ways to pay with crypto.
1. Look For Retailers That Accept Crypto
First, look for retailers and others that accept cryptocurrency as payment. Websites like SpendMeNot offer lists of places that accept crypto, including major companies like Microsoft and Overstock.com.
However, when considering where to spend crypto, it's important to be aware of some of the limitations. For example, Tesla allows you to use Dogecoin (DOGE) to purchase merchandise, but you're not going to be able to use it buy a car. In fact, after making a splashy announcement about accepting Bitcoin for cars, Tesla walked that back a few days later.
So, even though there are some companies that accept crypto, you might not be able to use any cryptocurrency you have — and there might be limitations on the types of items you can buy using cryptocurrency.
2. Buy Giftcards Using Cryptocurrency
In some cases, you might be interested in using crypto to pay for a service or make purchases. However, the retailer might not accept crypto. When that happens, you can actually use crypto through a roundabout approach. Even with this approach, though, it's often easy to move forward.
Companies like Bitrefill allow you to use your crypto to purchase gift cards. You can then use the gift card to make your payments and purchases. For example, Bitrefill allows you to buy gift cards for Amazon, T-Mobile and other companies using your crypto. It's an easy process — just connect your wallet or exchange account to Bitrefill and then make your purchase. Now you have a gift card to use at your favorite retailer.
3. Use A Crypto Payment App
Payment apps like BitPay allow you to fund purchases using cryptocurrency fairly quickly and easily.
With these payment apps, you can usually connect to an exchange, or even have a wallet on the app. Some payment apps, like BitPay, also have an attached debit card. That way, you can use your debit card number and make your purchases. BitPay will then use the funds you have with them (or in a connected exchange account) to fund the purchase.
Whether paying online or in person, having that debit card number can make things much easier for you to make purchases funded with your crypto.
It's also worth noting that PayPal also offers a crypto payment option. However, you need to hold the crypto with PayPal and select it as your preferred choice when checking out. At that point, PayPal converts your crypto into fiat currency and then completes the purchase. CashApp also allows you to fund payments using Bitcoin.
These types of payment apps can make it easier to pay with crypto, even if the retailer in question doesn't officially accept cryptocurrencies. They just need to accept a debit card number or accept the payment app, and you can use your crypto to fund payments and purchases. Be aware, though, that you might be limited regarding available cryptocurrencies when using some of these apps.
4. Crypto Credit And Debit Cards
Paying with crypto is just a swipe away when you use crypto credit and debit cards to complete your purchase. It's one of the easiest ways to pay with crypto on a regular basis.
There are different entities that issue crypto credit and debit cards, usually connected to an exchange. One of the advantages of using these cards, though, is that you can get enhanced rewards. Coinbase and Crypto.com both offer cards that allow you to earn crypto rewards — in addition to making it easy to pay with crypto.
Companies like BlockFi are also offering the ability to easily buy, sell and trade crypto, while at the same time providing a credit card that allows you to access your crypto funds to make everyday purchases.
Check out this list of crypto rewards credit cards.
5. Use Your Exchange Account
Some cryptocurrency exchanges like Gemini and Crypto.com have partners that can connect to your account and allow you to pay using available crypto funds.
These exchanges have pay features that vendors can add to their websites, allowing you to simply connect your account and make the most of the coins kept on the exchange.
As long as you have the accepted cryptocurrency stored on the exchange, it can be used to make purchases at retailers that accept it. Review your exchange account to see if it makes sense to use it as a source of funding for your purchases.
What To Keep In Mind When Paying With Crypto
Paying with crypto can seem like a really good idea when you want flexibility and freedom in your purchases. However, there are a few things to keep in mind when you use crypto to make payments:
Price volatility. Cryptocurrencies are extremely volatile in price. As a result, in some cases, you might not get the best bang for your buck when using crypto to pay. If you bought a coin at a higher price, and it's down when you make your purchase, you're probably overpaying for an item.

Sometimes you have to convert to a fiat first. Pay attention to how payment apps and other crypto payment methods work. In some cases, you might actually be converting to a fiat currency before completing your purchase. If you're adamant about paying in crypto, not fiat, you want to avoid apps that make that conversion.

Understand the tax consequences. When you pay with crypto, you could be triggering a taxable event. If you bought crypto at one price, and it's increased in value, once you use that crypto to make a purchase, you've "sold" the crypto. You could be responsible for capital gains taxes on the difference. Check with a tax professional to learn about what constitutes a taxable event with crypto.

Rewards cards come with limitations. Using a rewards debit or credit card to make purchases can come with rewards of up to 8% back or more. However, you need to understand the limitations. Your rewards will likely come in the form of cryptocurrency. Additionally, there might be a lock up period, taking up to 90 days for you to be able to truly access the coins if you want to sell them for fiat currency.

Transaction times. There are a lot of different tools and networks in use to speed up transactions and make it easier to pay. However, you still need to be aware that it can take some time for your transaction to go through if you directly send crypto to another party. For example, depending on the network used, it can take up to 10 minutes to complete some transactions. When choosing a network, you want to check to see how long the transaction is expected to take.

Fees. Depending on the method used, there might be network fees. Review the terms and conditions to understand whether you're paying fees and the purchase is costing you a little extra.
Bottom Line
As cryptocurrencies become more widely adopted, there will be more opportunities to pay using this method. Even if a retailer or service provider doesn't actually accept crypto, though, it's still possible to use your cryptocurrency to make purchases and payments.
From credit cards to direct payment, there are a few different ways to access your crypto funds to cover your everyday costs. Take the time to learn how to use them if you're interested in paying with crypto.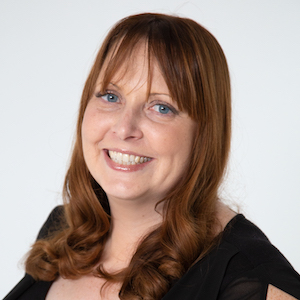 Miranda Marquit, MBA, has been covering personal finance, investing and business topics for more than 15 years, and covering crypto topics for more than 10 years. She has contributed to numerous outlets, including NPR, Marketwatch, U.S. News & World Report and HuffPost. She is an avid podcaster, co-hosting the podcast at Money Talks News. Miranda lives in Idaho, where she enjoys spending time with her son playing board games, travel and the outdoors.