Cryptocurrency investment is becoming increasingly popular — and there are a number of choices if you want to buy crypto and incorporate it into your portfolio.

In fact, many stock brokers also offer the ability to invest in crypto. And the leading brokers often let you start with just a few dollars.
But before you decide to use your stock broker as your crypto broker, it's important to understand the benefits of drawbacks of this approach so you can maximize returns.
Stock Broker vs. Cryptocurrency Exchange
First, it's important to understand the difference between using your stock broker to buy cryptocurrency and getting it from an exchange.
Cryptocurrency Exchange
Cryptocurrency exchanges let you buy, sell, and swap various cryptocurrencies. And the top exchanges let you purchase hundreds of different cryptos, ranging from popular coins like Bitcoin and Ethereum to more obscure altcoins and stablecoins.
Leading exchanges are also beginner-friendly because you can buy crypto with fiat currency, including bank transfers, debit cards and credit cards. This is especially common on major centralized cryptocurrency exchanges like Coinbase and Gemini.
On decentralized exchanges (DEXs), you might have some fiat currency options, but you might also be inclined to use coins you already have to begin making purchases. And DEXs like Bisq even let you trade crypto with other people anonymously.

Cryptocurrency exchanges also let you trade one coin for another. Both centralized and decentralized cryptocurrency exchanges let you directly swap different cryptocurrencies, without the need to first convert your cryptocurrency coins to fiat currencies.

Finally, cryptocurrency exchanges let you send crypto in and out of the exchange. They often support your ability to directly send your coins to an external wallet or to send coins from an external wallet onto the exchange to be used in transactions.
Stock Broker
Stock brokers like Robinhood, Webull and Public all offer the ability to buy and sell cryptocurrencies. And we're increasingly seeing banks, robo-advisors, and stock brokers move to support digital assets to cater to what their customers want.

However, not all brokers offer the same abilities as a cryptocurrency exchange.
First of all, your ability to purchase coins might be limited to fewer choices. For example, Public offers access to only 27 coins and Robinhood only offers 11 coins. If you're interested in a wider variety of altcoins, you might not be able to get them with a stock broker.

Additionally, you need to double-check to see whether you can use a crypto wallet with the stock broker. While most cryptocurrency exchanges let you transfer your own crypto assets in and out of your exchange account, this isn't always the case with a broker. In some cases, what you're actually buying and selling with a broker is that broker's version of an IOU marker for the crypto asset.

Robinhood recently added a crypto wallet that allows you to transfer coins in and out of your brokerage account. However, the limit to transfer crypto might be lower with a broker than it would be with an exchange.

Finally, when you use a stock broker to manage your crypto portfolio, you might not be able to directly exchange one coin for another. Instead, you might have to first sell a coin, get the fiat currency and then use the fiat account balance to buy another coin. This adds another step to the process.

However, for beginners and those simply interested in buying and holding cryptocurrency, using a stock broker can make sense. Before you move forward, it's important to understand the advantages and disadvantages.
Pros & Cons Of Using Your Stock Broker For Cryptocurrency Investing
Now that you know the difference between a crypto exchange and your broker, here are some of the pros and cons to consider before using your broker to buy digital assets.
Pros:
Cons:
Lack of cryptos and DeFi opportunities are probably the two greatest drawbacks of using a stock broker to invest in crypto.
However, if you're just investing in major cryptos like Bitcoin, Cardano, Ethereum, Solana, and a few other coins, this limitation matters less.
And if you move your crypto from your broker to your own wallet, you can take advantage of different DeFi opportunities. For example, the Ledger wallet lets you stake various cryptos to earn passive income.
Just remember: if you use a broker to invest in crypto, make sure you know if it's possible to move your crypto or not. Options like eToro let you transfer crypto to other addresses, but not every broker allows this.
Stock Broker vs. Cryptocurrency Exchange - What's Best?
Whether you choose a stock broker or a cryptocurrency exchange for investing depends on your goals for your portfolio.

If you're simply looking to add some crypto assets to your portfolio and you plan to hold for a long time, a stock broker can work fine. This is especially true if you plan to focus on "blue chip" cryptos like Bitcoin, Ether, Solana and Litecoin. These major coins are enough to add some diversity to your portfolio without getting into less popular altcoins.

On the other hand, if you want to participate more in DeFi and get access to strategies that allow you to grow your crypto holdings, it might not make sense to use a stock broker.
Crypto exchanges are better than stock brokers for frequent trading since you usually get trading discounts.
And if you want to stake or lend out your crypto, stick with an exchange. And keep in mind, many crypto exchanges are also expanding to support other asset classes, like NFTs, providing you with access to additional assets that aren't usually available with stock brokers.

Realize, too, that no matter whether you use a stock broker or a crypto exchange, your crypto assets aren't covered by SIPC insurance.
Some brokers and exchanges have their own theft insurance and other ways to protect their users from theft and hacks, but if the broker or exchange fails, you won't get your money back.
This is why you should always review the security and insurance policy of the exchange or broker you're using. And if you want to be extra safe, consider using your own wallet so you can control your own private keys to keep your crypto safe.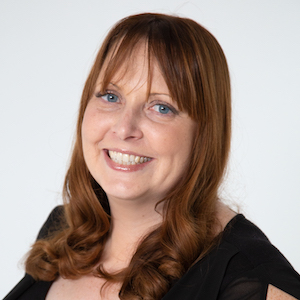 Miranda Marquit, MBA, has been covering personal finance, investing and business topics for more than 15 years, and covering crypto topics for more than 10 years. She has contributed to numerous outlets, including NPR, Marketwatch, U.S. News & World Report and HuffPost. She is an avid podcaster, co-hosting the podcast at Money Talks News. Miranda lives in Idaho, where she enjoys spending time with her son playing board games, travel and the outdoors.