Since the launch of Bitcoin in 2009, an increasing number of cryptocurrencies have been introduced into the financial ecosystem.

Blockchain technology has the potential to provide faster, more secure transactions. This includes the potential for countries to adopt cryptocurrency as a form of payment. In fact, some countries are considering launching their own cryptocurrencies to use as official legal tender.

Let's take a look at what countries are adopting cryptocurrencies and what this potentially means for the future of digital assets.
Cryptocurrencies As Official Tender
First, there aren't many countries that use cryptocurrencies as their official tender. El Salvador became the first country to require all businesses to accept Bitcoin. The government provided some incentives for its citizens to download a related cryptocurrency app, including discounted gasoline. However, widespread adoption for everyday use has been slow.

In 2022, Central African Republic passed a law making Bitcoin and other cryptocurrencies legal tender. As with El Salvador, businesses were required to accept Bitcoin when it was offered for payment. However, in early 2023, that country walked back the law making cryptocurrencies legal tender.

Other than those two countries, though, there hasn't been much movement to make Bitcoin and other existing cryptocurrencies legal tender. What we might see instead are countries creating their own digital currencies for official use.
Central Bank Digital Currencies As A Payment Method
Rather than adopting a cryptocurrency like Bitcoin wholesale as legal tender, some countries are instead considering developing their own cryptocurrencies. These are referred to as central bank digital currencies (CBDCs), and they represent a move to adopt blockchain technology for official payments.

According to the Council on Foreign Relations, about 114 countries appear to be looking into adopting CBDCs for payments.
The Atlantic Council has a tracker that allows you to see where these countries are in their stage of development. Countries like Nigeria, the Bahamas and Jamaica have launched their CBDCs fully. Additionally, island countries in the Eastern Caribbean have also launched their own digital currencies.

On top of countries that have launched their own digital currencies, there are also countries that are piloting CBDCs to give the concept a try. China is perhaps one of the countries that is probably the furthest along in its pilot program. A digital yuan was launched in 2019 and some expect that it will be rolled out completely by the end of 2023.

Other countries that have a pilot program for CBCDs include:
Australia
India
Japan
Russia
Saudi Arabia
Singapore
South Africa
Sweden
Thailand
Turkey
Ukraine
CBDCs On The Horizon
In addition to countries that currently have CBDCs in some form, more than 30 countries are looking into developing a digital currency.
One of those countries is the United States. Other countries considering the development of a digital currency that can be used on the blockchain include Canada, Mexico, the European Union monetary union (eurozone) and Brazil. The U.K. is also considering a CBDC.

While much of our money is already represented digitally, introducing a cryptocurrency as a government-backed central currency would shift things a bit. In the case of a "digital dollar," the U.S. government would be in charge of issuing it and maintaining the blockchain network used to transact business.

Some believe that CBDCs could push blockchain technology forward into the mainstream, although these platforms would necessarily be centralized.

Overall, proponents of decentralized currency systems aren't as enthusiastic about CBDCs, since they are, ultimately, cryptocurrencies controlled by governments. And, as we've seen with centralized exchanges in recent years, this isn't always positive news for investors and crypto holders who prefer DeFi solutions.
Is There A Consensus On A Digital Dollar?
In the U.S. specifically, there hasn't been much consensus on whether to move forward with a digital dollar. The Federal Reserve began researching the possibility, but substantial steps to introduce a CBDC haven't been taken. There is some debate over whether such a thing would even be necessary.

As with any other cryptocurrency, consumers would need a compatible cryptocurrency wallet to use a digital dollar. That might hinder widespread adoption. Additionally, there is some speculation that the American public, which is often skeptical of government control, wouldn't like the idea of a blockchain payment system logging their transactions and providing information to the federal government.

So far, though, while cryptocurrencies remain legal in the U.S. and can conduct business using them, businesses aren't being forced to accept Bitcoin and other cryptocurrencies as legal tender.
Where Are Cryptocurrencies Illegal?
Countries like the United States, Canada, Switzerland, eurozone countries and Japan are working on regulatory frameworks for cryptocurrencies. Some even have laws and regulations in place governing cryptocurrencies. They allow the usage of cryptocurrencies, even though they aren't considered official legal tender.

In some cases, stablecoins are being used for payments, even though some stablecoins dropped below their pegs during the volatility of 2022. However, many of these payments aren't for official business and are instead used as stand-ins for cash on cryptocurrency exchanges.

There are some countries, though, where non-official cryptocurrencies are illegal. For example, even though China is piloting its digital yuan, other cryptocurrencies aren't allowed. Bitcoin, Ethereum, and other digital currencies are banned.

Other countries that prohibit cryptocurrencies — even if they are currently trying to decide whether to develop a CBDC — include Qatar and Saudi Arabia. Other countries, like Zimbabwe and Cameroon, have implicit bans for specific uses of cryptocurrencies, even if there aren't explicit bans for every use of cryptocurrency.
The Bottom Line
Even though cryptocurrencies aren't in the news as much as they were in 2020 and 2021, they are still part of the financial ecosystem. Blockchain technology still has the potential to be widely adopted, and some countries are interested in using digital currencies and payment systems for their own currencies.

With 95% of the world's GDP being represented by the nearly 115 countries that are researching or developing CBDCs, there's a chance that we might see the adoption of digital currencies as legal tender by more entities.
However, it's important to realize that many of these countries likely won't follow El Salvador's lead. Instead, if countries adopt cryptocurrency for payments, they will likely focus on creating their own centralized tokens.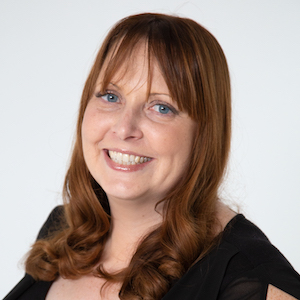 Miranda Marquit, MBA, has been covering personal finance, investing and business topics for more than 15 years, and covering crypto topics for more than 10 years. She has contributed to numerous outlets, including NPR, Marketwatch, U.S. News & World Report and HuffPost. She is an avid podcaster, co-hosting the podcast at Money Talks News. Miranda lives in Idaho, where she enjoys spending time with her son playing board games, travel and the outdoors.