Earlier this year, the U.S. Treasury Department's Office of Foreign Assets Control (OFAC) issued sanctions against the cryptocurrency mixer Tornado Cash.
These sanctions came in the wake of allegations that the mixer was being used to process stolen funds in a money laundering scheme amounting to hundreds of millions of dollars. With assets sitting in Tornado Cash frozen and transactions prohibited, there has been some outcry.
After all, the point of a mixer is to protect privacy. Critics of OFAC's move insist that the move is an overstepping of bounds and that the Treasury Department should go after bad actors, not sanction an entire technology.
Let's take a look at Tornado Cash and these sanctions and consider their potential implications.
What Is Tornado Cash And Crypto Mixing?
Tornado Cash is what's known as a crypto mixer. When you transact on the blockchain, you're using a public ledger. The transaction is recorded, with assets and addresses listed. As a result, if you can figure out who owns a specific wallet, you can find out information about them.
A crypto mixer is designed to anonymize blockchain transactions. This is done by "mixing" data from different transactions. The result is that you can't tell where assets are coming from. Crypto mixers are designed to enhance privacy. You pay a fee for using the mixer. It's usually represented as a percentage and can be up to 3% of the transaction.
Tornado Cash operates on the Ethereum blockchain and is used to mix various transactions in a way that offers more privacy to users. One of the reasons OFAC is sanctioning Tornado Cash is because it's been used in cybercrimes, including a heist from a hacking group sanctioned by the North Korean government. Tornado Cash is decentralized, though, so there's no one person to go after when it comes to sanctions.
What Are The OFAC Sanctions On Tornado Cash?
Citing illicit finance risks and referring to North Korea, the Treasury Department's sanctions are designed to make it harder to use Tornado Cash. OFAC released its sanctions on August 8, 2022. These sanctions result in the following:
Funds currently in the platform are frozen.
You're not supposed to complete transactions using Tornado Cash.
Additionally, OFAC banned the Tornado Cash mixer code, but even though it was taken down from GitHub temporarily, it's back up.
The Treasury Department claims that those who want to withdraw their funds from Tornado Cash might be able to do so. However, in order to access the funds legally, you're required to submit an application through OFAC to get permission.
Some critics of the sanctions have pointed out that because Tornado Cash is decentralized and is code, this amounts to sanctioning technology.
How Are Sanctions Enforced?
Basically, OFAC sanctions are enforced when they find out you've broken them. You're not supposed to transact business using Tornado Cash, and if the government finds out you did, you might receive a warning, or you could end up with a hefty fine, depending on the situation.
In some cases, you might receive funds from someone using Tornado Cash. If this happens, you're supposed to try to block or reject the transaction. Additionally, OFAC expects you to file a report within 10 business days. If you don't, you might be subject to a penalty.
Part of the issue is that if you decide to use Tornado Cash anyway, hoping not to get caught, there's no guarantee that you won't be reported or blocked. Someone you interact with might decide to block you or even set OFAC on your trail.
Coinbase Is Funding A Lawsuit Against The Tornado Cash Sanctions
One interesting development is that cryptocurrency exchange Coinbase is funding a lawsuit against OFAC over these sanctions. Coinbase points out that Tornado Cash offers needed privacy in crypto and that it could stifle innovation.
Among the biggest complaints is the idea that the Treasury Department "used a hammer instead of a scalpel." Rather than going after bad actors, Coinbase says in a blog post explaining why it's bankrolling the lawsuit, OFAC is instead targeting a technology. Coinbase says that banning open-source software because some people use it for crimes is like deciding to shut down a highway because sometimes robbers use it to flee.
On top of that, Coinbase points out that developers creating code could potentially be next. What happens if other technological advancements are sanctioned in the same way?
Does It Matter If You Don't Use Tornado Cash?
Even if you don't use Tornado Cash, some cryptocurrency enthusiasts worry about the impact these sanctions could have on other areas of the blockchain space — as well as set precedent for the future.
First, Tornado Cash isn't the only mixer out there. If you're interested in using a mixer, you could probably find one to use. This would allow you to maintain your privacy on the blockchain. However, this current move doesn't stop OFAC from deciding to sanction other mixers. The Treasury Department could potentially sanction other cryptocurrency mixers if they decide to. That's why Coinbase points out that this is more of a sanction on technology rather than being aimed at an individual or company.
Next, there are concerns about what OFAC could demand in the future. For example, a proof-of-stake blockchain like Ethereum is now uses validators to verify transactions. It's possible that, rather than just sanctioning Tornado Cash, the Treasury Department could ask validators to block certain addresses from verifying their transactions.
For those interested in using a deregulated and decentralized platform, this type of direction from the government changes the landscape. If you're interested in decentralized finance (DeFi) because it's decentralized, this can chip away at that aspect.
Finally, this can be frustrating for those wishing blockchain transactions weren't so public. It reduces privacy because it eliminates your ability to choose to use a service that can help you maintain your privacy. In some cases, according to Coinbase, this lack of privacy on the blockchain could also potentially lead to safety concerns.
Is More Regulation Coming To Blockchain Technology And Crypto Assets?
For those interested in DeFi, one of the main appeals of blockchain technology and cryptocurrency use is the ecosystem's open nature. There's supposed to be less regulation, and you don't have to bother with a centralized authority.
Recent developments, though, are changing how cryptocurrencies are dealt with by government authorities, who are more interested in regulating them.
Currently, the Securities and Exchange Commission (SEC) is grappling with how to classify different cryptocurrencies. Some cryptocurrencies might be classified as securities instead of commodities or currencies. Additionally, the charges brought for insider trading against an employee of Coinbase also indicate that regulatory bodies are trying to figure out how to view these assets.
It's unclear how all of this will shake out in the long run, but it's possible that the Tornado Cash sanctions are just one in a number of moves by the federal government to bring crypto assets under stricter regulation.
Bottom Line
Tornado Cash operates as a decentralized cryptocurrency mixer designed to help provide privacy for cryptocurrency transactions. While there are concerns about cybercrimes and money laundering, some are even more concerned that the government might be preparing more overreach when it comes to regulating blockchain technology and crypto assets.
If you're unsure of your assets' safety, now is a good time to review your crypto portfolio. Consider where you hold your money and what services you're using. In this environment, it's tough to know how regulation will go or what will be sanctioned next.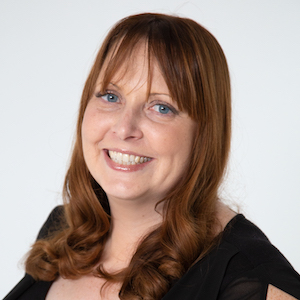 Miranda Marquit, MBA, has been covering personal finance, investing and business topics for more than 15 years, and covering crypto topics for more than 10 years. She has contributed to numerous outlets, including NPR, Marketwatch, U.S. News & World Report and HuffPost. She is an avid podcaster, co-hosting the podcast at Money Talks News. Miranda lives in Idaho, where she enjoys spending time with her son playing board games, travel and the outdoors.