Even with some of the recent setbacks in the world of cryptocurrency and Web3, some still think there will be a demand for these technologies in the future.

Learning about how crypto and Web3 work can also be valuable skills for software development and user design now and in the future.
If you're interested in how to make sure you're ready for the next potential evolution in technology, here are some things to think about as you get an education.
The Best College Courses For Landing Crypto & Web3 Jobs
If you're planning to attend college, you might be interested in pursuing a path that will allow you to work in Web3 or participate in the crypto space.
There are some traditional college courses and degrees that can help you build a foundation in this space so that you're prepared to move to the next step after graduation.
Computer Science
A computer science degree is one that focuses on computer systems—both hardware and software. Various jobs can be done with a computer science degree, including software development and information systems management.

The key is to understand how computers work and be able to solve problems when they come up. These are valuable skills to have when working in Web3 occupations. Understanding how to manage software is essential, as is understanding how networks function. So much of Web3 and crypto rely on concepts of building software infrastructure and understanding how it all works.

Once you have this foundation, you're more likely to be able to understand how blockchains work, as well as take other applications to the next level. You might need additional training and experience, but a computer science degree can give you a solid base to build on.
Computer Engineering
If you specialize in hardware, you might become a computer hardware engineer. Computer engineers often build and test different models of computers, according to the Bureau of Labor Statistics. Additionally, computer engineers might also work in systems design and manufacturing.

Some believe that Web3 will need new hardware systems to support the software and the networks that are on the way. If you understand the basics of computer engineering and building, you have a chance to adapt to the coming technology.
You can even be part of the new adoption of more advanced systems as you design next-generation computers to better handle Web3 applications.
Computer & Information Technology
There are degrees in computer and information technology that can help you prepare to better understand Web3 and crypto and how it operates.

Some of the courses that you might take in this type of degree program include coding and network design. When working in Web3 occupations, understanding coding can be very important. Network design is also essential to blockchain and crypto technology like wallets.

Being able to understand and apply these basic concepts is an important part of developing the next step in Web3 and even handling crypto.

Related to this type of degree is one in Information Technology Systems. In some cases, you might not need a four-year degree to get the basic training you need to start coding and developing Web3 applications. Some schools offer two-year associate's degrees in this area so that you can get the basics down and then get started.
User Design
Another useful course of study when looking into crypto or Web3 is user design. Different university and college programs offer degrees in User Experience or offer certificates in UX and UI Design.

Understanding how users actually interact with applications, programs and even hardware can be valuable. If Web3 and crypto are truly going to take off and reach mainstream status, they need to be widely usable. The user experience must be one that's convenient and intuitive.
Someone with a degree or certificate in this area has the potential to bring those skills to Web3 development and take it to the next level. And this is one field where major cryptocurrency exchanges are usually hiring.
Marketing
Maybe you're not interested in the more technical aspects of Web3 or crypto. Instead, you might be enthusiastic about helping people learn more about the benefits of the next evolution of the internet and our interactions across the globe.
If this is the case, a marketing degree could help you get hired at a Web3 company that needs help sharing information about its products and services.

Understanding marketing concepts can be useful in different fields and can help you create campaigns that can fund various DeFi and crypto projects.
Business
As with marketing, a business degree can help you in the non-technical aspects of working in Web3 or crypto.
For many Web3 companies, understanding how to run a profitable business is an important part of the potential for ongoing success. Someone who has knowledge of these issues can be valuable to the team and provide guidance and insight.

If you hope to be integral to the leadership team at a Web3 or crypto-related company or project, a business degree can be useful.
Human Factors
Often, Human Factors is a graduate-level degree designed to teach various concepts related to how to center people when developing different products and services.

For example, someone with a Human Factors degree would be able to help ensure that Web3 environments, particularly metaverse environments, are intuitive for humans and designed in a way that centers the experience.
You might also learn essential skills such as product testing that can help you understand how to evaluate the effectiveness and usefulness of certain projects.

Someone who understands how to design and test Web3 applications and crypto projects in a way that makes them more accessible to the human experience could be a valuable part of a development team.
Non-Traditional Programs of Study For Web3 & Crypto Careers
You don't have to get a traditional degree or education to prepare for work in the world of Web3.
Some colleges and universities offer special programs aimed at helping people prepare to work in Web3. Here are some non-traditional programs that might help you get ahead if you want to work in Web3 or crypto:
There are plenty of other non-traditional ways to learn these skills. Different schools offer their own programs or courses you can audit without attending a traditional degree program.
When going the non-traditional route, it's important to pay attention to who's offering the course or certificate and verify that it's legitimate and not a scam.
Frequently Asked Questions
What Are Some Popular Crypto & Web3 Jobs?
Some of the most popular jobs and careers that involve cryptocurrencies or Web3 include:
Blockchain developer or engineer
Crypto analyst
Crypto content writer
Data scientist
IT and crypto security expert
Sales executive or account manager
Social media and community manager
Software engineer
Smart contract developer
You can browse open crypto jobs on websites like CryptoJobsList and Cryptocurrency Jobs to find even more career paths. This is also an excellent way to learn more about salary ranges, degree requirements, and expectations.
Is A Career In Crypto Risky?
Despite having a turbulent year in 2022 and 2023, data from CryptoJobsList shows that the number of crypto job postings is increasing on the platform once again. This comes following a significant reduction in the number of monthly job postings throughout the Q4 2022 and early 2023.
In other words, career opportunities in crypto correlate strongly with the overall crypto market. This makes sense, but it also means that as digital assets become more mainstream and rebound, more career opportunities should become available.
Companies are still investing heavily into crypto and Web3-related talent. So, a crypto career might not be as risky as it seems, especially if you develop a specialized set of skills that is in demand.
The Bottom Line
For the most part, if you want to work in crypto or Web3, you need to have a basic understanding of how computers and networks work and also some idea of software development, especially if you want to do technical work. Even if you want to do non-technical work, such as the business or marketing side, it can still help to have a basic understanding of software and systems structures.

You don't have to get a degree to succeed, but it might help to take a course or two to get your feet wet and learn basic concepts.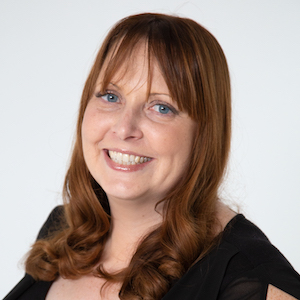 Miranda Marquit, MBA, has been covering personal finance, investing and business topics for more than 15 years, and covering crypto topics for more than 10 years. She has contributed to numerous outlets, including NPR, Marketwatch, U.S. News & World Report and HuffPost. She is an avid podcaster, co-hosting the podcast at Money Talks News. Miranda lives in Idaho, where she enjoys spending time with her son playing board games, travel and the outdoors.